Management
Bruce Hobday
MANAGING DIRECTOR
Bruce Hobday, active sail maker since 1965 has taken over Sails East since the 1st of March 2019. Other than overseeing general management and future business development, Bruce takes reasonability of marketing/sales. Bruce is also in charge of sail making development.
bruce@sailseast.com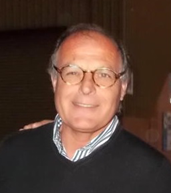 Tony Lam
Associate Factory Manager and Financial Director
Tony Lam. Tony is a Hong Kong national well versed in China factory management. Tony has worked as financial director for many years for a very large China sail production facility so knows the industry well. Tony's mission is to keep the production flow running and making sure that the business is operating as efficiently as possible.
tony@sailseast.com
PAT WANG
Logistic & Customer Service
Pat has long experience in Sails Loft Logistic management import & Export. She will reply to your question relating to customer service, logistic and supply China.
pat@sailseast.com